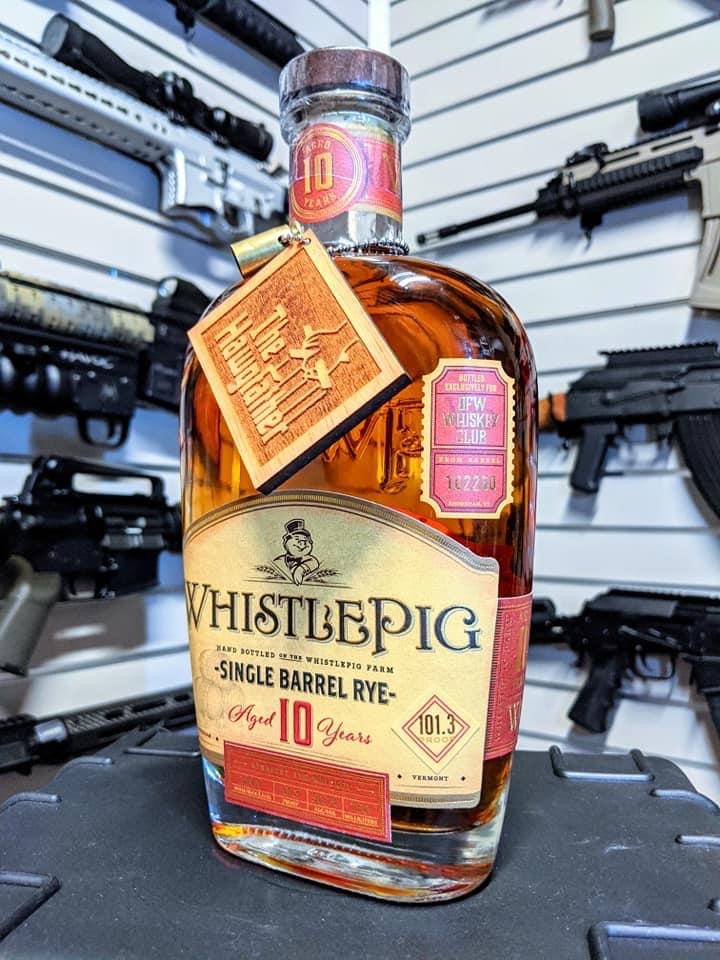 DFW Whiskey Club released their latest single barrel selection called, "Hawg Father, Part 1"
It is a 12+ year Rye whiskey from Whistle Pig. The barrel yielded 132 bottles and it was so very balanced and rich. This was a very easy pick as this barrel was night and day better than the other barrels available during the pick.
We know everyone will enjoy this whiskey.  We are also certain that all the club members will enjoy the Hawg Father theme with the sticker, ammo casing and hang tag.
Cheers!