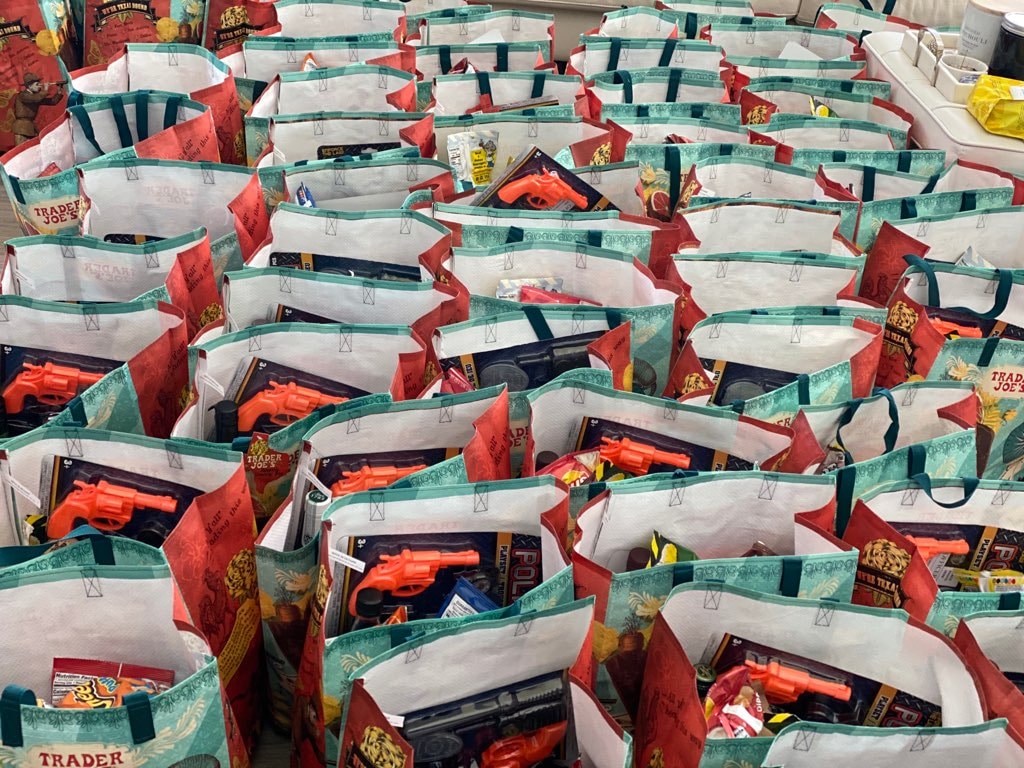 DFW Whiskey Club and the Melendez Foundation have found a unique way to lift spirits during the current Covid-19 crisis.
"With our current situation we wanted to do something special to give back to the community and everybody is going through hard times," Francisco Melendez said. "People lost their jobs. People don't have food at home."
DFW Whiskey Club has partnered with The Melendez Foundation to give "Bourbon Love Packages" to people in need and frontline workers.  This time it was the Balch Springs Police Department.
DFWWC members came out in huge numbers and donated bottle after bottle after bottle, supplies, donations and we've created a 'Bourbon Love Pack," Melendez said.
Together, we were able to deliver more than 70 love packages that contained food, hand sanitizer, toiletries, etc.  The packages were made available to all officers and administration employees. We give thanks to The Melendez Foundation for organizing and facilitating this awesome event!  Stay tuned for more opportunities to give back soon!